Why this Pole Saw Attachment is awesome
Details
The 10" EGO Pole Saw is part of the EGO POWER+ Multi-Head system. Built tough for efficient cutting limbing. The automatic lubrication system lets you work until the job is done. EGO attachments are designed specifically for your EGO POWER+ Power Head (PH1400) and offer the highest quality & performance.
Tech Specs
Exclusively compatible with EGO POWER+ Power Head PH1400

Includes one 10-inch Bar and Chain

Narrow-kerf sprocket nose and double guard bars

Automatic lubrication system

Water-resistant construction (ipx4)

Genuine EGO parts ensure compatibility, quality and performance
View The Manual
View the Parts List
You Might Also Like
Power+ Multi-Head Combo Kit; 10" Pole Saw & Power Head with 2.5Ah battery and standard charger
The EGO 10" Pole Saw Attachment and Power Head are part of the EGO Multi-Head System. The 10" pole saw provides efficient cutting and limbing, while the automatic lubrication system lets you work until the job is done.
I cut them all down!!
Everything gets CUT DOWN! Wow! Dead branches, maples, sycamores, hornet nests, squirrels, whatever! Nothing can withstand the tremendous power of my mighty pole saw!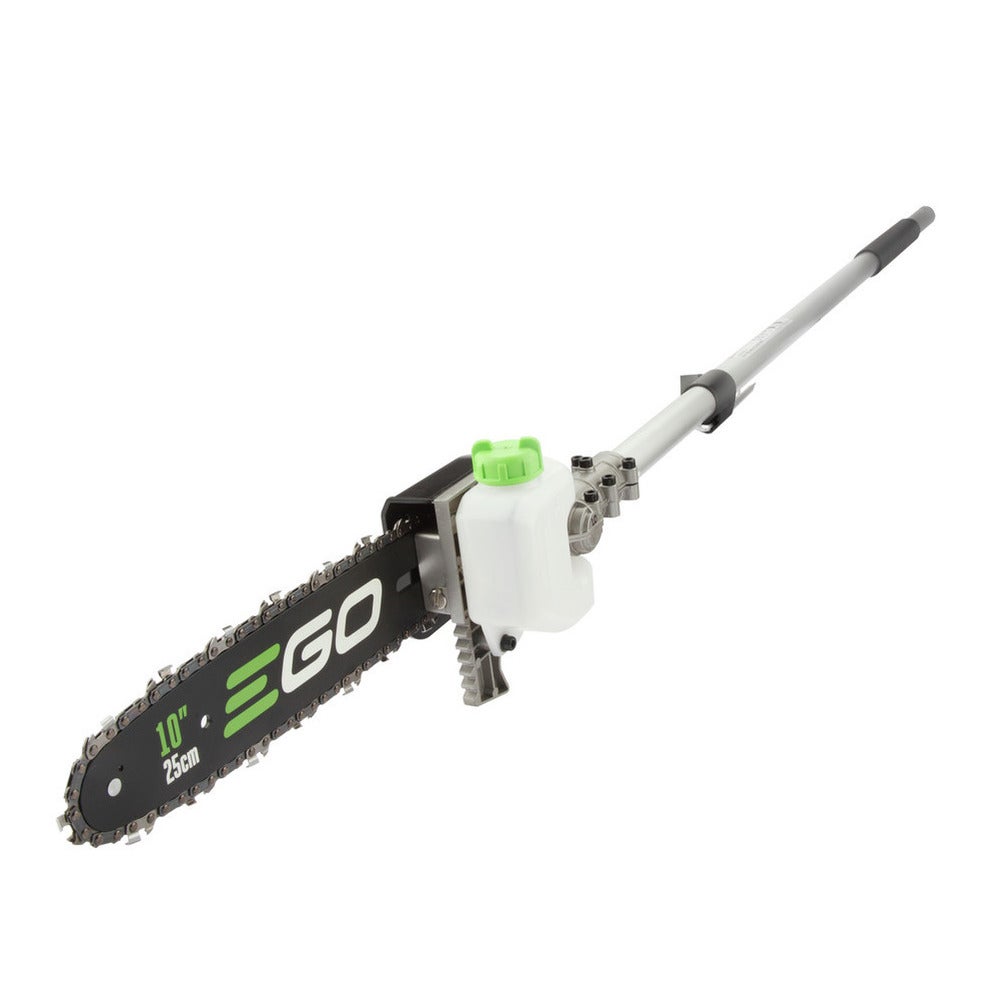 AMAZING!!!
I purchased this pole saw hoping it would simplify reaching and cutting small branches. It worked perfectly. But I was apprehensive when my wife asked me to cut an 8" diameter limb...It was absolutely amazing how well it worked.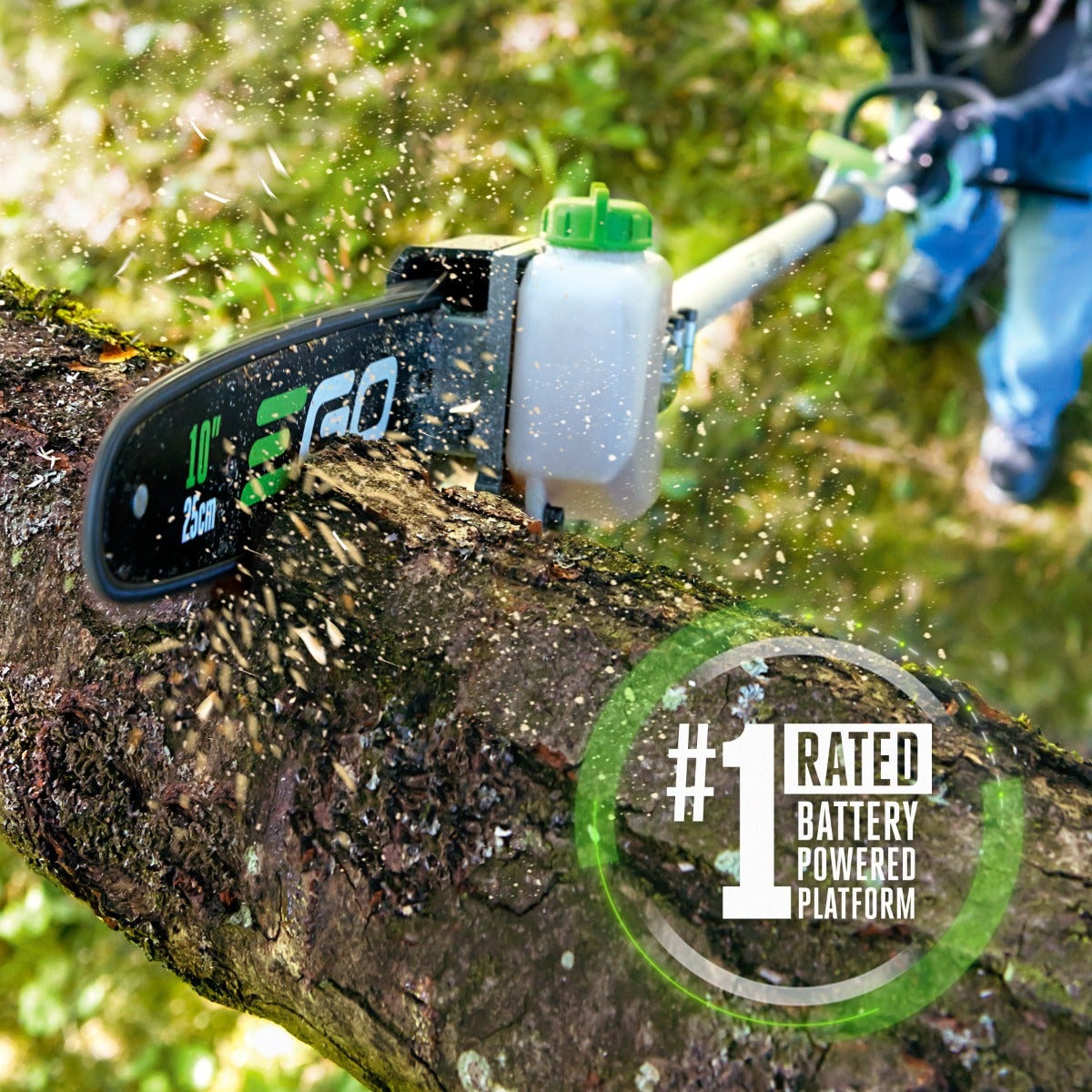 Frequently Asked Questions
Power+ 10" Pole Saw Attachment