Details
The EGO POWER+ 56 Volt Charger boasts industry leading recharge times. In just 50 minutes, a depleted 2.5 Ah battery can be fully recharged with the 56-Volt Charger. The active cooling fan system supports rapid charging without overheating. The quick recharge capability ensures limited downtime with any battery in the EGO platform.
Tech Specs
Complies with CEC requirements

All charge time are approximate and from zero to full charge as follows:

2.0 Ah Battery: 40-minutes

2.5 Ah Battery: 50-minutes

4.0 Ah Battery: 80-minutes

5.0 Ah Battery: 100-minutes

7.5 Ah Battery: 145-minutes

Fan Cooled Charging System: Prevents the battery and charger from overheating

Integrated Fuel Gauge: Shows how much power is left in the battery

Integrated LED Charge Indicator Lights: To let you know if your battery has a full charge or not

Charges all EGO POWER+ Batteries
View The Manual
You Might Also Like
Power+ Rapid Charger
The EGO Rapid Charger leads the industry in recharge times. In just 30 minutes, it can fully recharge a depleted 2.5 Ah battery. The Rapid Charger monitors and controls each cell in the battery pack to control temperature for maximum battery life.
Safe and very fast charger for EGO batteries
...Absolutely dummy proof...charging is completely automatic and a completely depleted EGO Lithium battery is 100% charged in less than one hour. The charger employs a quiet fan that automatically activates during the charging process to minimize heat build-up...
I am impressed!
I bought an EGO hedge trimmer with 56 volt battery and this charger two weeks ago. It charges the battery in 40 minutes or less as advertised. The fan keeps the battery and charger from getting hot during the charge…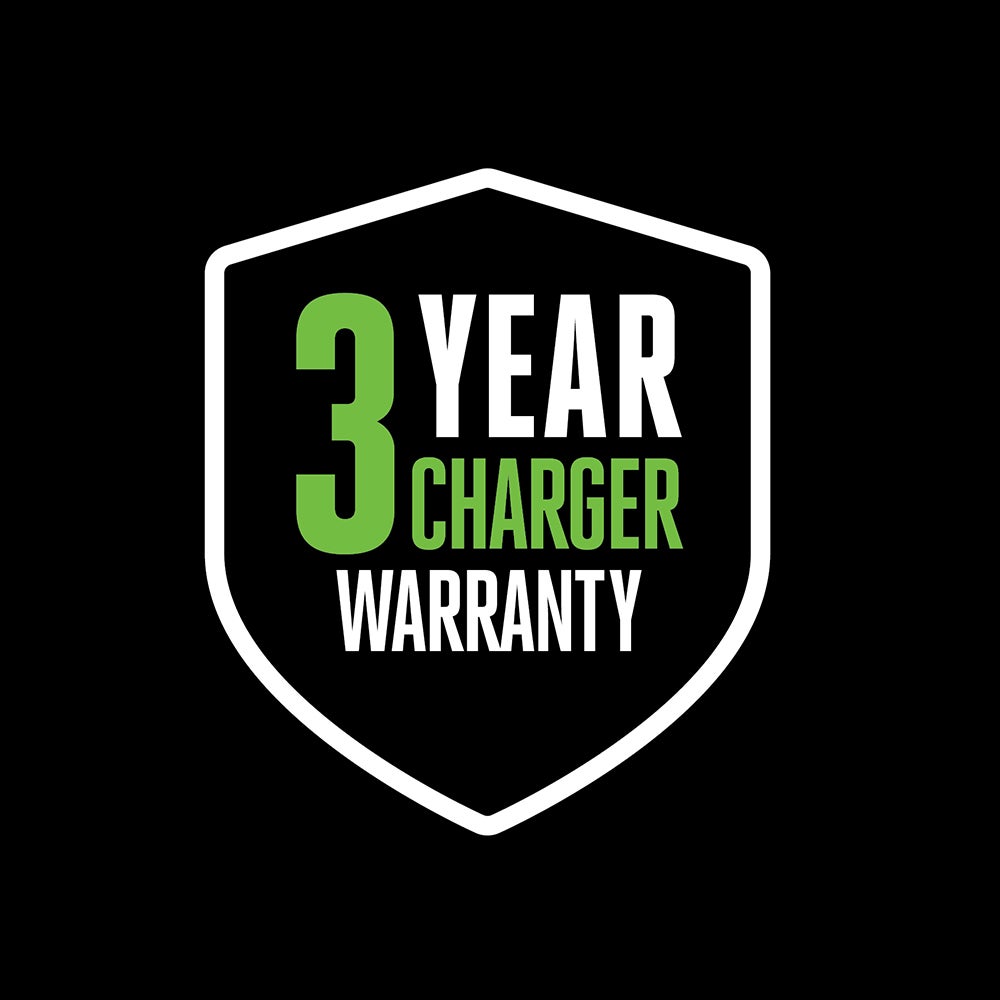 Frequently Asked Questions