Customer Support
For all customer service requests, please call:
1-855-EGO-5656 (1-855-346-5656).
For Z6 specific support, 1-877-EGO-ZTRM (1-877-346-9876).
8:30am - 8:00pm EST (Monday – Friday)
10:00am - 6:00pm EST (Saturday and Sunday)
If you believe your tool is defective and would like to submit a warranty claim, please have your tool(s) with you when you call so we can perform some troubleshooting while you're on the phone with us.
How-To-Videos
Check out our library of quick how-to videos. You'll get tips and tricks on equipment set-up, preventative maintenance and safe usage of your EGO POWER+ tools and batteries.
Get answers from other EGO owners
Online help is always available from our community of EGO users. Join our peer-to-peer discussions to get your questions answered, share your ideas and feedback, and give back by helping others.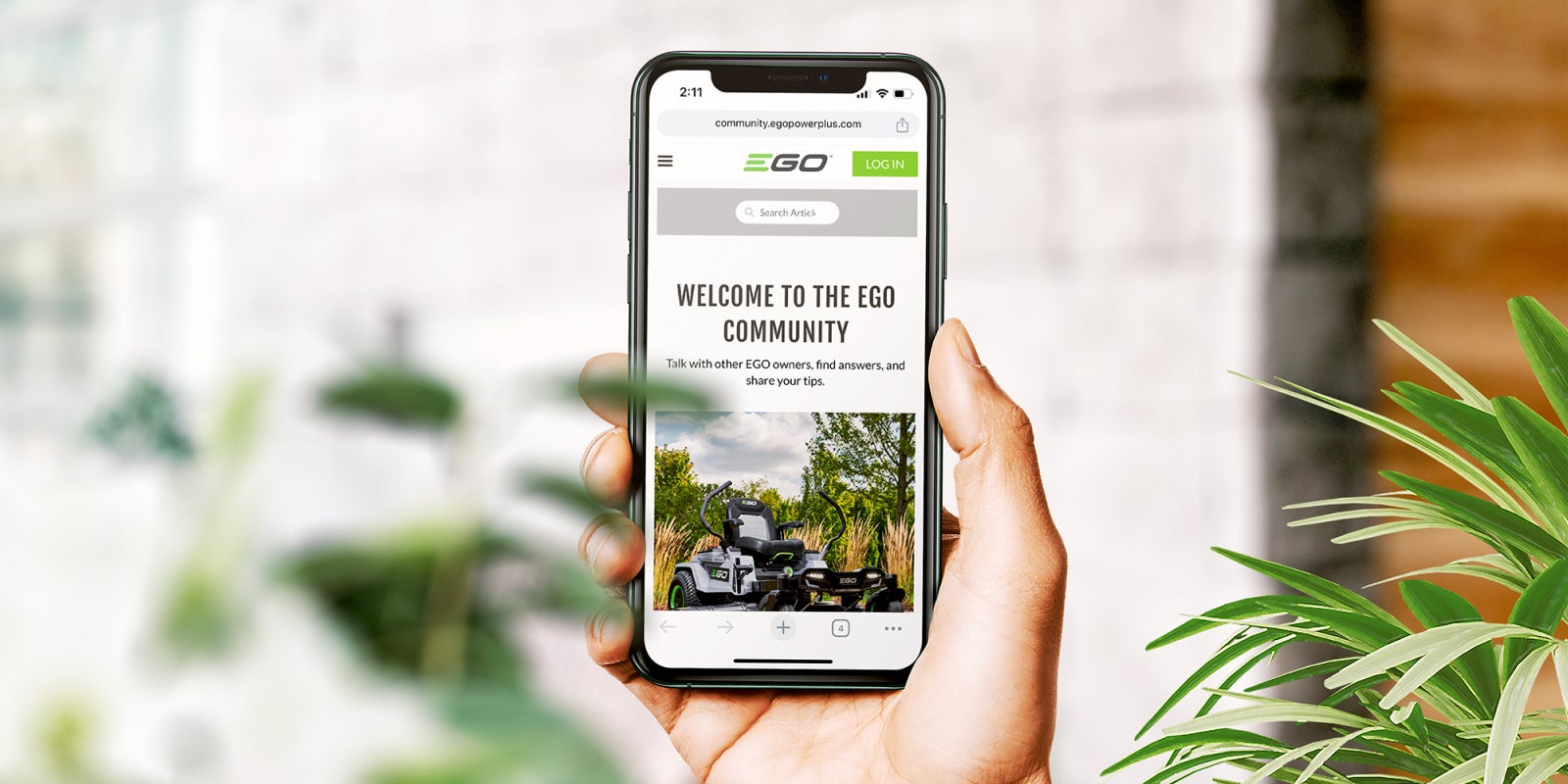 Dealer Inquiries
If you're a current EGO dealer or interested in joining our dealership program, please call:
1-855-346-5656