Details
The EGO cultivator attachment is a great addition to the EGO POWER+ Multi-Head System. The heavy-duty steel tines are adjustable from 8 to 9.5 inches. This allows for easy tilling between shrubs, bushes, trees and flowers. A variable speed trigger allows you to power through the hard ground or dial it back for the softer soil. EGO attachments are designed specifically for your EGO POWER+ Power Head (PH1400) and offer the highest quality and performance
Tech Specs
Exclusively compatible with EGO POWER+ Power Head PH1400

Adjustable steel tines from 8 to 9.5 inches

Solid Steel Shaft

Large Safety Guard

Genuine EGO parts ensure compatibility, quality and performance
View The Manual
You Might Also Like
Power+ Multi-Head Combo Kit: 10" Pole Saw & Power Head with 2.5Ah battery and standard charger The EGO 10" Pole Saw Attachment and Power Head are part of the EGO Multi-Head System. The 10" pole saw provides efficient cutting and limbing, while the automatic lubrication system lets you work until the job is done.
Gets the job done!
...tried it in semi-loose soil with minimal weeds and roots, easy to control and handle. (Little on the heavy side, but that just means it's built tough.) Also worked through some thick sod (grass) to dig it out to plant veggies...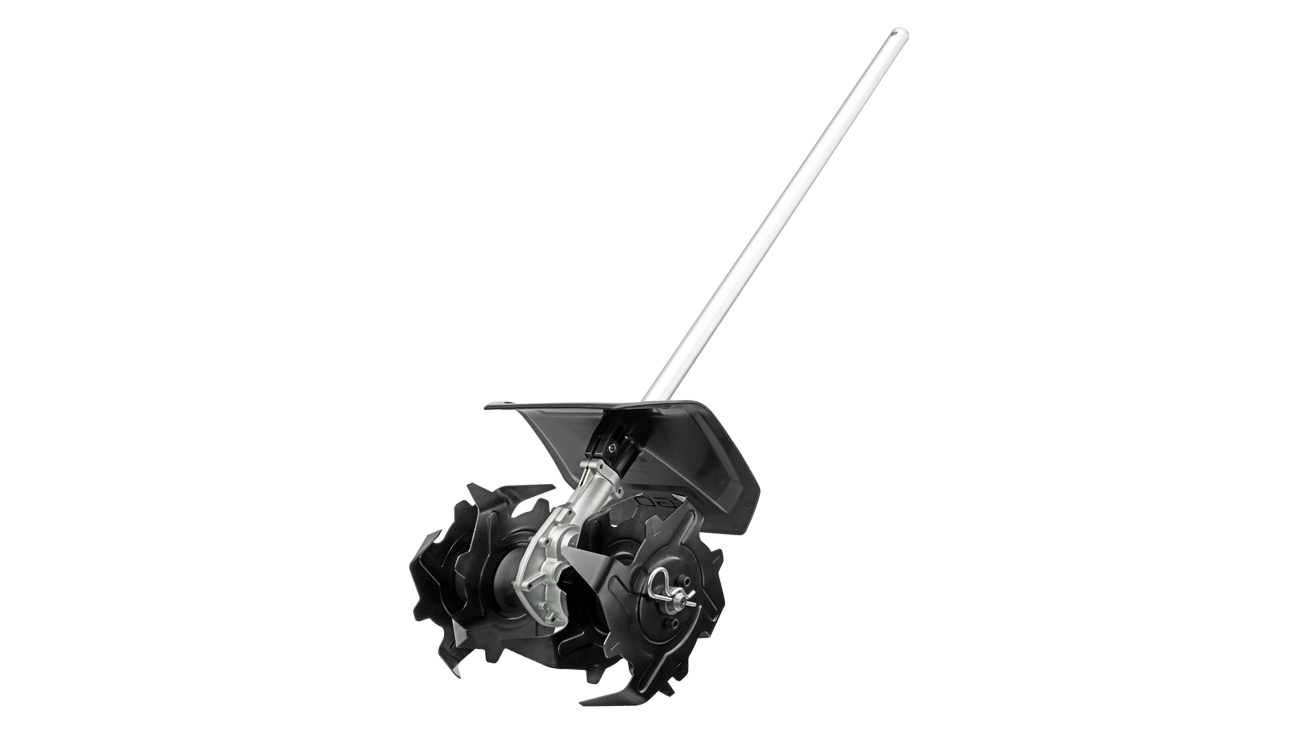 Frequently Asked Questions
Discussions
View and join in the discussions with our community of EGO customers. Check here for questions, ideas, problems, praise, articles, and announcements.
View All Discussions