Why the NEXUS ESCAPE is awesome Details
Introducing the Nexus Escape. Power when you want it, power when you need it. Built tough with a 120-Volt AC power outlet to power anything from a tablet while out and about, your lamps in the house, even your TV in a power outage. Compatible with all EGO POWER+ ARC Lithium™ batteries (available separately) to deliver Power Beyond Belief™.
Tech Specs
Built tough with a 120V AC power outlet & 2 USB ports.

Power anything from a tablet and laptop while out and about, lamps in the house, even your TV and router in a power outage.

Use any EGO battery to power the Escape.

Battery sold separately.

5 Year Limited Warranty
View The Manual
Emergency Power on the Go!!!!
After purchasing the inverter, I decided to put this new tool to the test by charging my laptop computer. It took about 2.5 hours to get my laptop from 30% to 100% full charge on a 5.0Ah battery. I was able to get two "full charges" on one battery before the unit shuts off.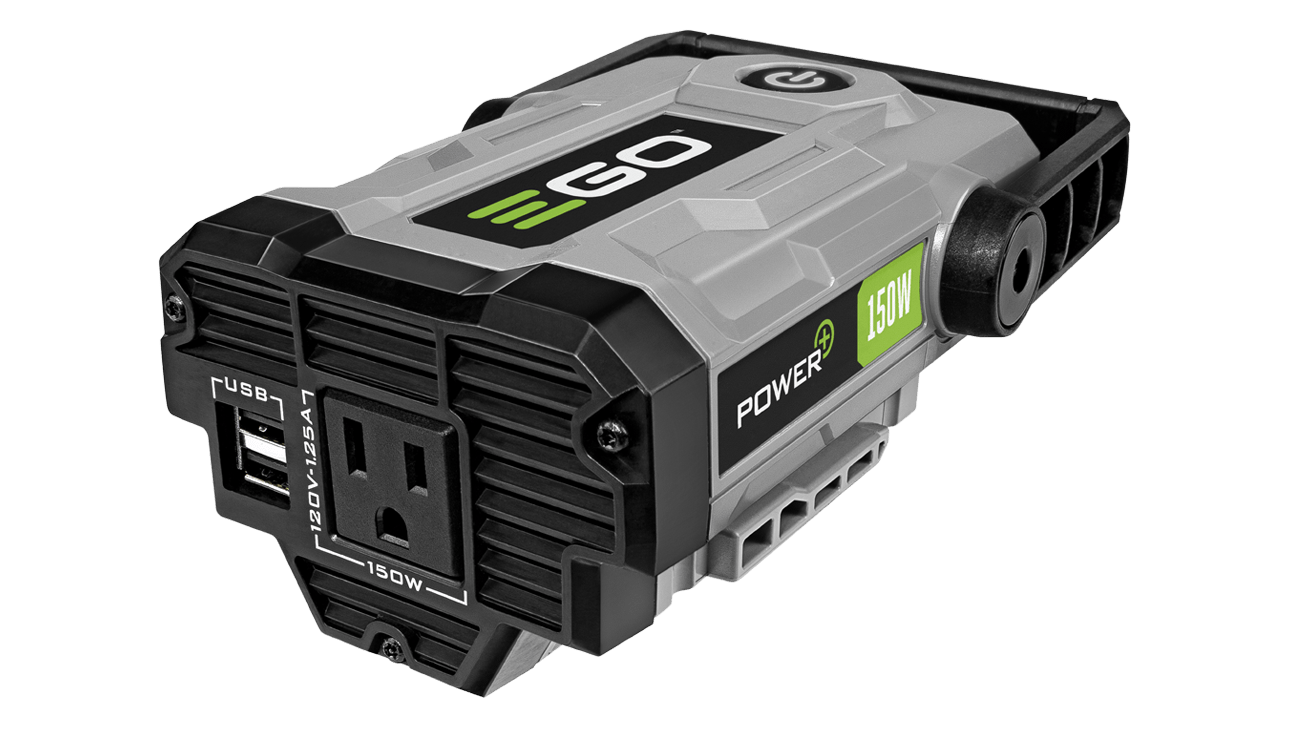 Great back up solution for smaller 120V devices!
I am pleased to say that this unit performed flawlessly in initial tests with the 2.0AH battery. I then tried it on my 42" Smart TV with no issues as well.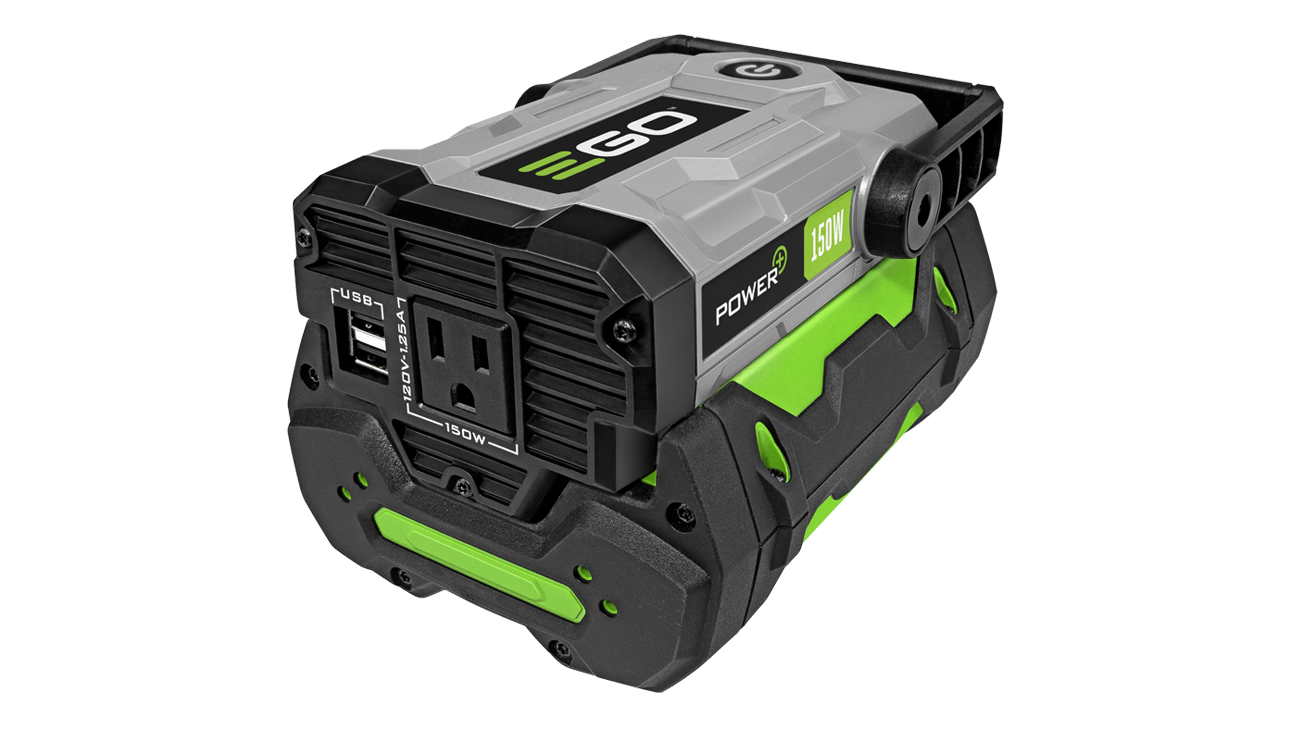 Everything I've Ever Wanted! (the past 4 years)
Overall, I have to say a huge thank you to Ego for bringing this to market, and I love how simple and powerful it is to add even more functionality to my already versatile collection of Ego batteries and tools!