Why this Snow Blower is awesome
Details
The EGO POWER+ Snow Blower is the only cordless snow blower that's as powerful as gas. Featuring Peak Power™ technology, it combines the power of any two ARC Lithium™ batteries for the power to clear heavy, wet snow. Built with a high-efficiency brushless motor and a 21-inch wide intake, this snow blower can handle what the city snow plow leaves behind. Easily adjust the variable-speed auger to control how far the snow is thrown. With a 35-foot throwing distance, remote chute adjustment and robust steel construction, it's the industry's first cordless snow blower with the power and performance of gas but without the noise, fuss and fumes. Experience Power Beyond Belief™ with the EGO POWER+ Snow Blower and the entire EGO POWER+ lineup.
Tech Specs
Peak Power™ technology combines the power of any 2 EGO POWER+ 56V ARC Lithium™ batteries

High-efficiency brushless motor

21-inch clearing width

Up to 35 feet snow throwing distance

Push-button start

Variable-speed control

LED headlights

Quick-fold handle for compact storage

Weather-resistant (ipx4)

Robust Steel Construction

5 Year Warranty
View The Manual
View the Parts List
Configurations
Power+ Snow Blower with Peak Power™
You Might Also Like
Power+ 580 CFM Blower
The EGO 580 CFM Blower is the most advanced cordless blower in the industry! Turbine fan engineering, inspired by advanced aeronautics technology, performs better than premium gas-powered models. The high-efficiency brushless motor delivers longer run time.
Deep snow .... no problem!
...I was a little nervous that it wouldn't have the power to get through deep snow. My very first use I had about 14" of snow. Not only did I plow my own long driveway and sidewalk, but I plowed my neighbors and two more houses of sidewalks before I quit. The battery still had power...
Worth every cent
First big storm to hit Hamilton, ON last night. EGO impressively plowed the 20CM heavy, wet snow without any problems...I was anxiously awaiting the snow plow leave a hard packed mess at the end of the driveway see how it handled – and it breezed thru!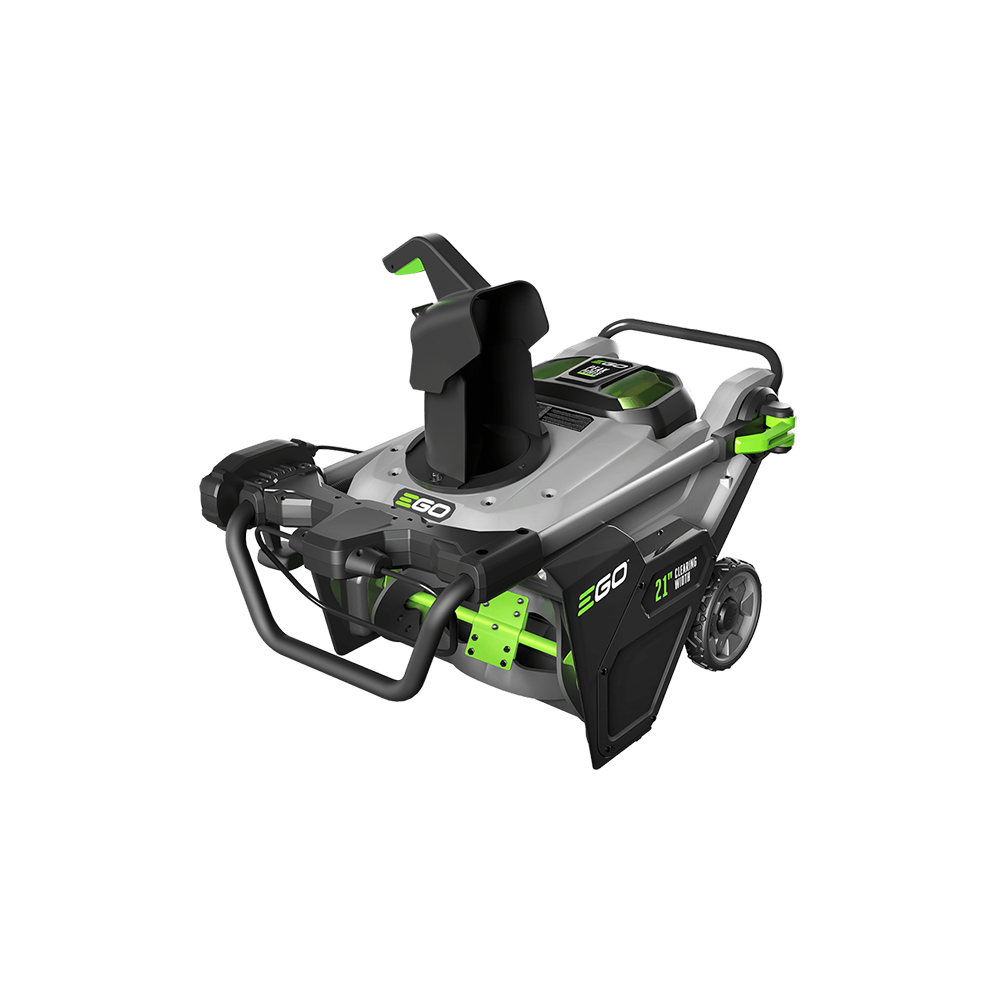 This snowblower kicks snow's butt!
...This thing made mincemeat of the snow! On the dual batteries that came with it, I was able to clear my sidewalks (I live on a corner lot), all the way down the sidewalk to my neighbor 4 houses down, part of the alley, my driveway, my neighbor across the alley's driveway...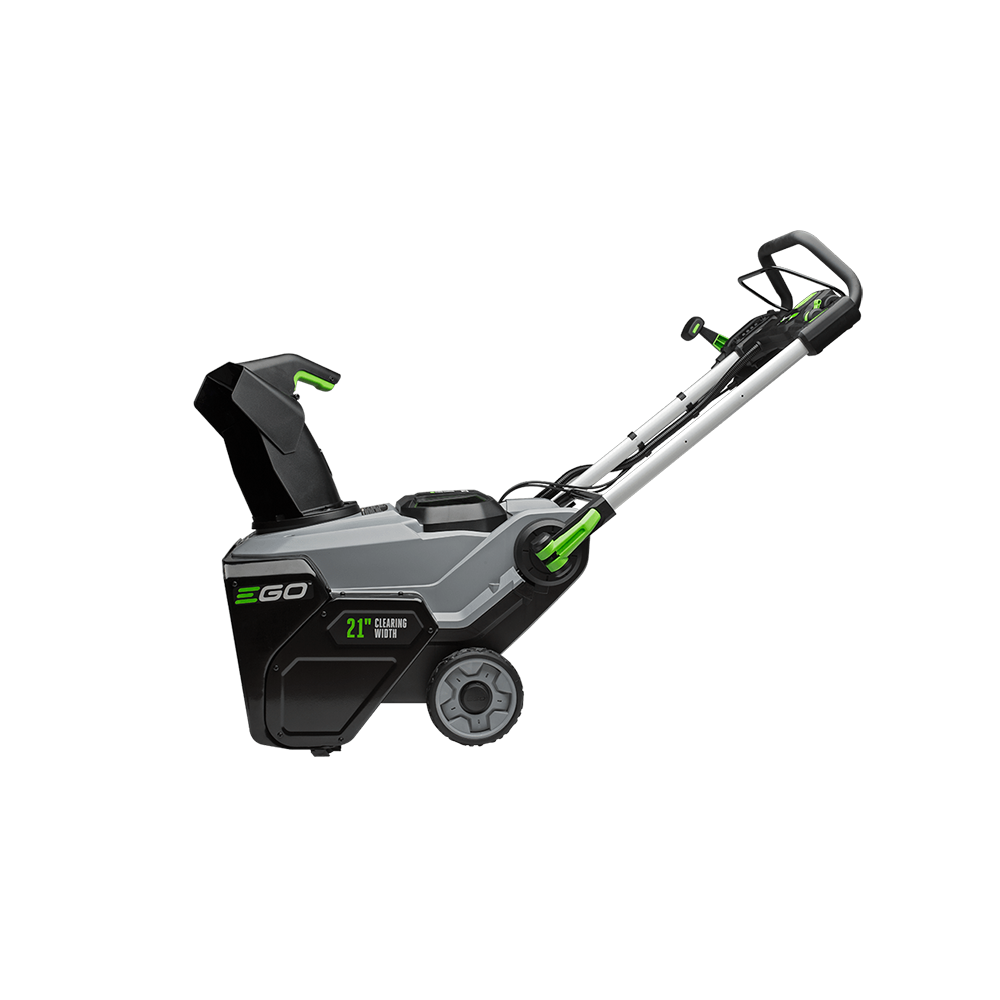 Frequently Asked Questions
Power+ Snow Blower with Peak Power™