Why this MOWER is awesome Details
The EGO 21" Power + Mower is the first lithium-ion mower to exceed the power of gas! Receive all the torque of gas without the noise, fuss and fumes. The EGO 56V Lithium-Ion Mower delivers long-lasting power, rapid charging and durability in all weather conditions. Equipped with a large 21" deck, a run time of up to 45 minutes (with 5.0Ah battery), to cut your entire lawn. Compatible with all EGO POWER+ ARC Lithium™ batteries (available separately) to deliver Power Beyond Belief™.
Tech Specs
Torque of Gas!

21" Deck

Push Button Start

Compact Storage

Weather Resistant Construction (ipx4)

LED Headlights

3-IN-1 Function: Mulching, Bagging, Side Discharge

3 Position Handle Heights

One Handed Height Adjustment

Maximum Cutting Height: 4 inches

Minimum Cutting Height: 1 ½ inches

Grass Bag Capacity: 2 Bushels

Rear Wheel Size: 9 inches

5 Year Warranty
View The Manual You Might Also Like
Power+ 21" Select Cut™ Mower with Touch Drive™ Self-Propelled Technology The Select Cut™ multi-blade cutting system is equipped with two, interchangeable lower blades; the EDGE Premium Mulching Blade and the EDGE Premium Bagging Blade with Self-Propelled Touch Drive™ Technology puts complete control in the palm of your hands.
Solid
My old electric mower felt kinda cheap - this one is totally solid. Feels and mows just like a gas mower but without the gas. Unless you have ten acres to mow, I'm not sure why you'd ever need a different mower.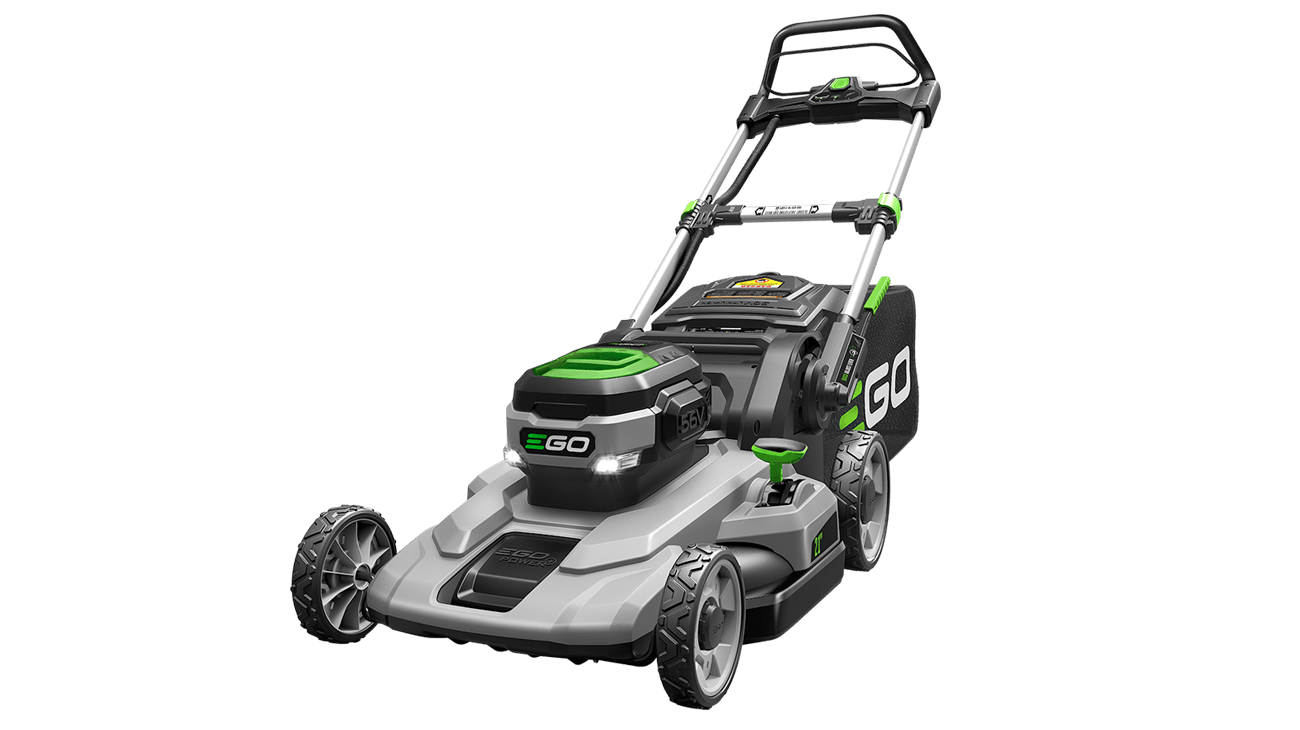 Best all around lawn mower I have ever used!!
I have had this mower for just two months and I can't say enough good about it!! Everything is so easy to use. All the features were so well-engineered. No more ripping my shoulder out by pulling the rope on my gas mower! This mower has plenty of battery for my large lawn and charges so easily...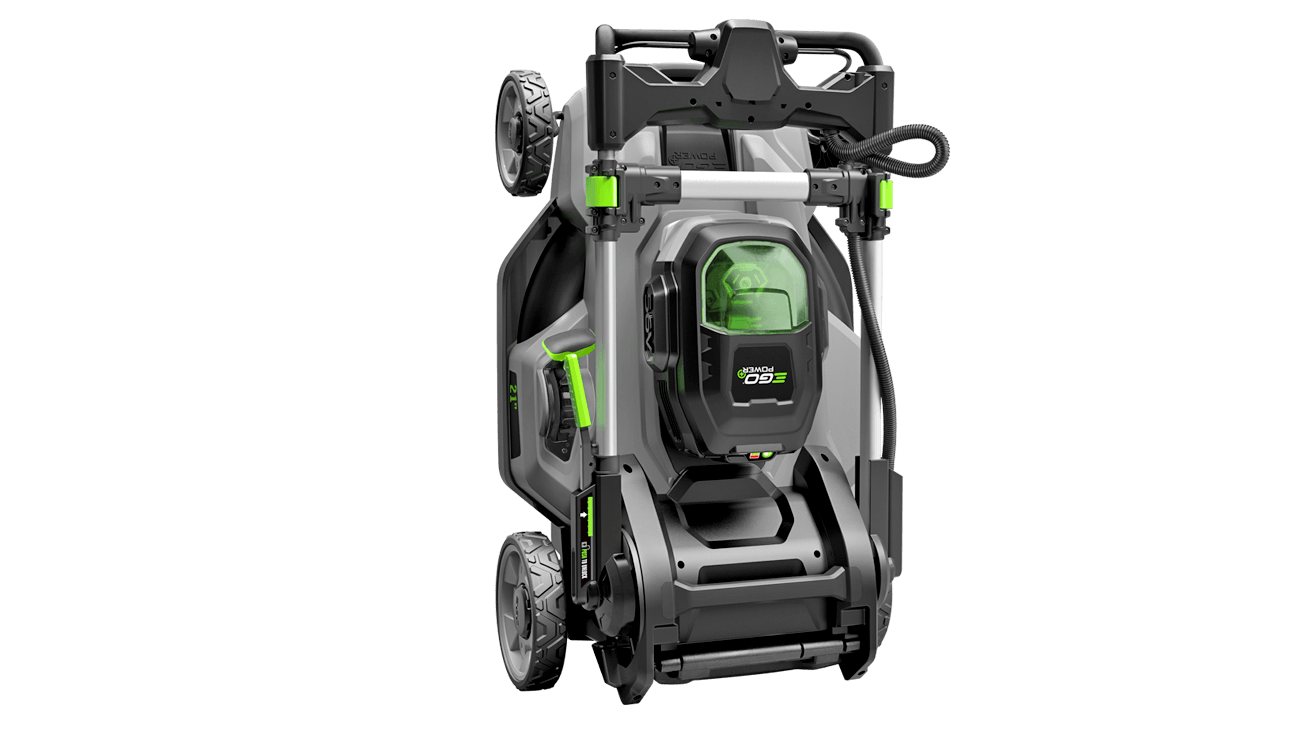 Easy to use, easy to store
I've owned mine for a month and I'm quite happy with it...It is easy to take the battery in and out and easy to fold and store. The self-propelling type might have been a good investment for sloping properties or for users of small stature. Planning to invest in the trimmer next.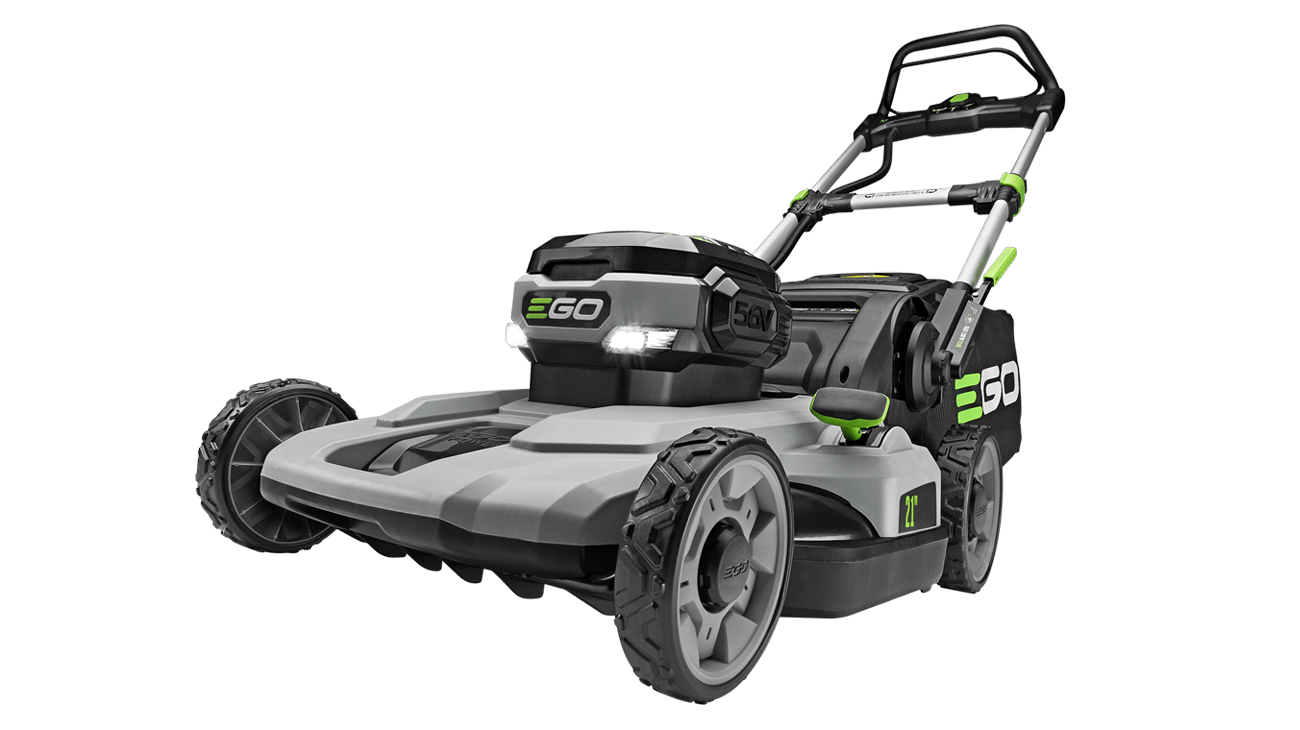 Frequently Asked Questions
Discussions
View and join in the discussions with our community of EGO customers. Check here for questions, ideas, problems, praise, articles, and announcements.
View All Discussions