Why this Chain Saw is awesome Details
The EGO POWER+ Chain Saw truly delivers Power Beyond Belief™. The 16" bar and chain, combined with a high-efficiency brushless motor, provides effortlessly smooth cuts. The brushless motor extends both the life of the tool and the run time. The EGO POWER+ Chain Saw delivers the performance of gas without the noise, fuss and fumes. Compatible with all EGO POWER+ ARC Lithium™ batteries (available separately) to deliver Power Beyond Belief™.
Tech Specs
Speed: 6800 RPM

Chain Kickback Brake

Chain Tension Adjustment

Water Resistant Construction (ipx4)

Guide Bar Length: 16 in.

Maximum Cut Diameter: 16 in.

Double Guard Bar and Narrow-Kerf Sprocket Nose

Low Kickback Chain Design (complies with ANSIB175.1)

Reversible Bar

.043 in. Gauge Chain with 3/8 in. Low Pro Pitch

CUL Listed

5 Year Warranty
View The Manual
A dream machine
Does everything you expect a chainsaw to do...No exhaust, no gas can, no pull-start required, and it's so much quieter. Impressive power for a battery operated tool. Cut down an 8" tree, cut up pieces for firewood, never bogged down or ran out of juice…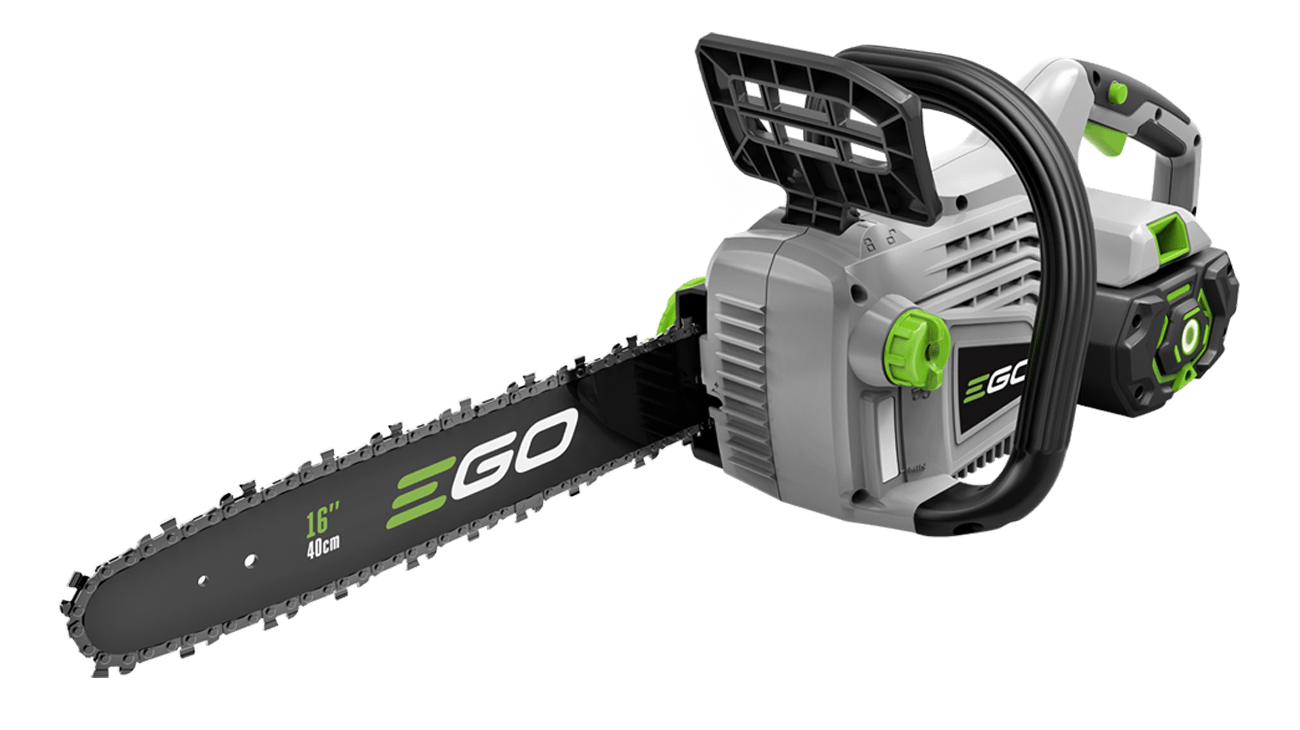 Blown away
This chainsaw has completed exceeded my expectations! I purchased it just to use around the property and it has impressed me thus far. If for some reason I needed to purchase another chainsaw I'd get the same one!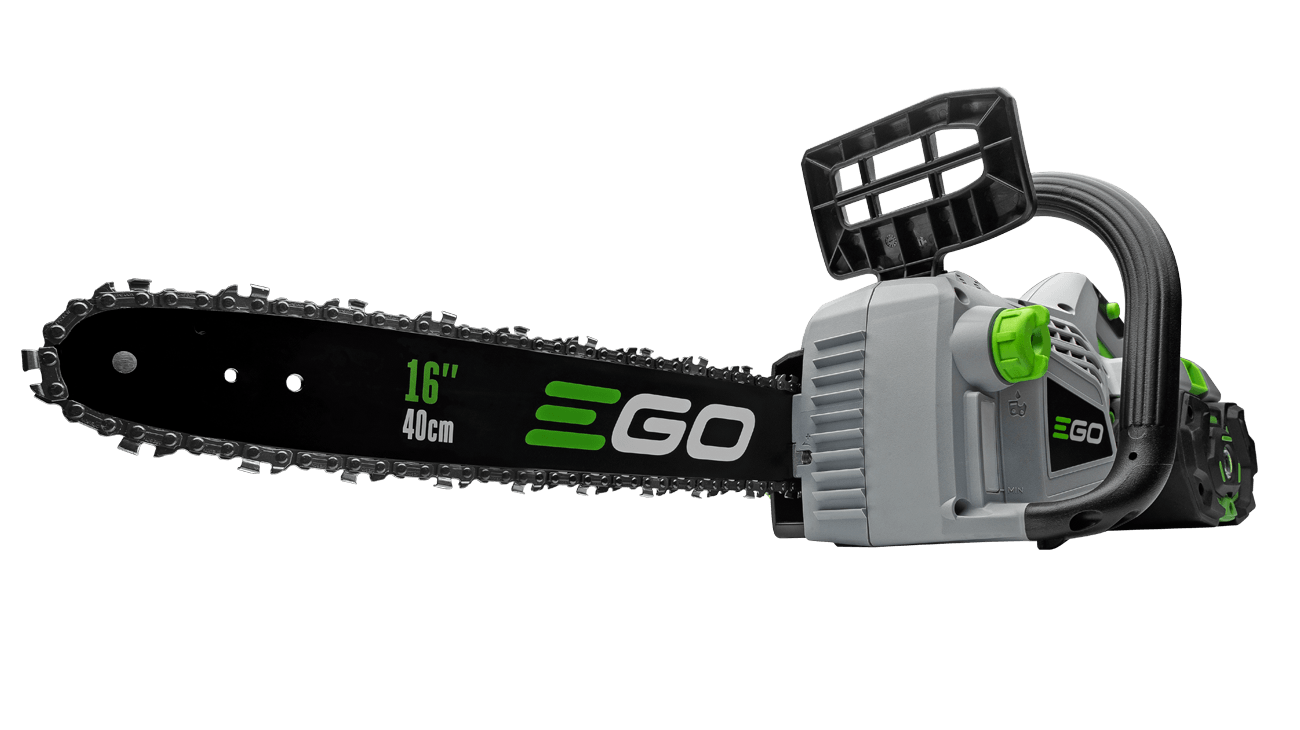 Frequently Asked Questions
Discussions
View and join in the discussions with our community of EGO customers. Check here for questions, ideas, problems, praise, articles, and announcements.
View All Discussions