Why this Chain Saw is awesome Details
The EGO POWER+ Chain Saw truly delivers Power Beyond Belief™. The 14" bar and chain, combined with a high-efficiency brushless motor, provides effortlessly smooth cuts. The brushless motor extends both the life of the tool and the run time. Compatible with all EGO POWER+ ARC Lithium™ batteries (available separately) to deliver Power Beyond Belief™.
Tech Specs
Speed: 6800 RPM

Chain Kickback Brake

Chain Tension Adjustment

Water Resistant Construction (ipx4)

Guide Bar Length: 14 in.

Maximum Cut Diameter: 14 in.

Double Guard Bar and Narrow-Kerf Sprocket Nose

Low Kickback Chain Design (complies with ANSIB175.1)

.043 in. Gauge Chain with 3/8 in. Low Pro Pitch

Reversible Bar

CUL Listed

5 Year Warranty
View The Manual
Very user friendly chainsaw!
I bought my EGO...just in time for hurricane Irma to come through. It handled the cleanup very nicely. Plus, I took down a few additional trees in the yard. I have never owned a chainsaw before. But I have used a gas-powered one. Much prefer using the battery-operated one. Felt much safer using it.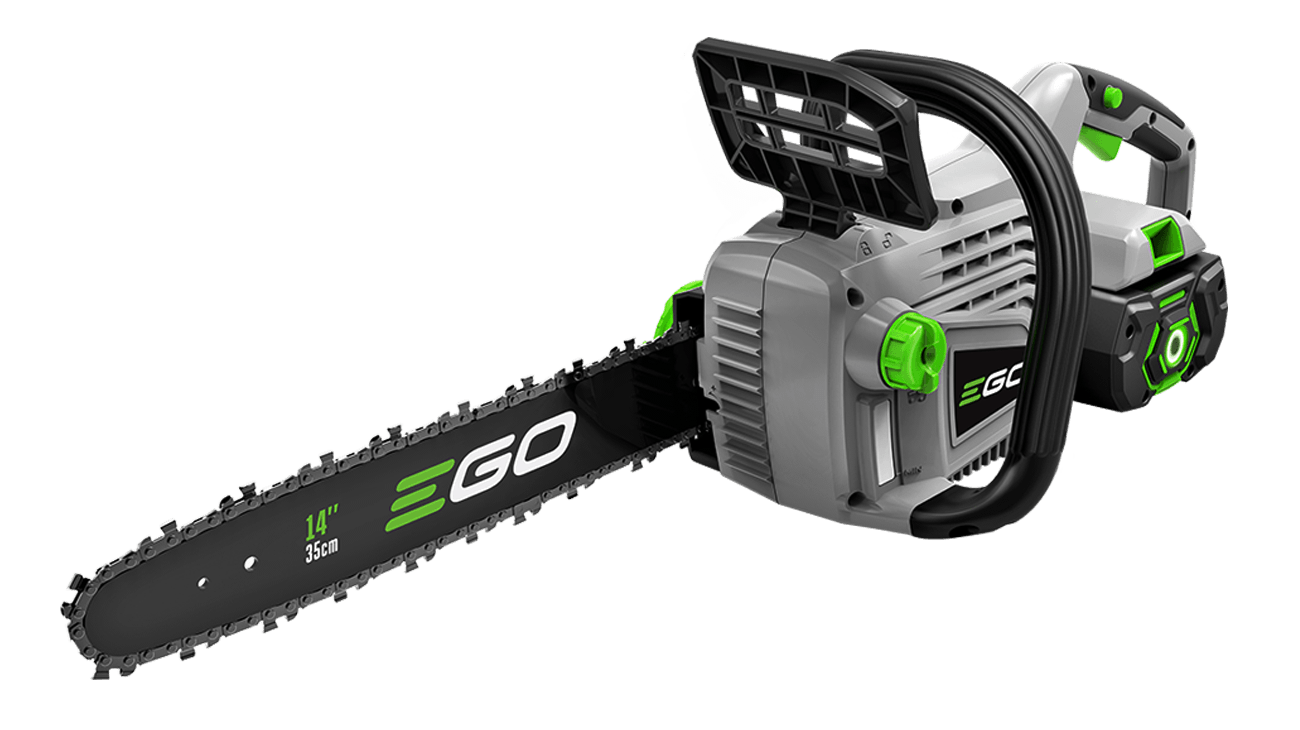 Very happy with my purchase
This chainsaw is amazing!! I think it is perfect, not only for those that have little to no familiarity with chainsaws, but also for those that have much more experience. It is easy to use, light, and relatively quiet.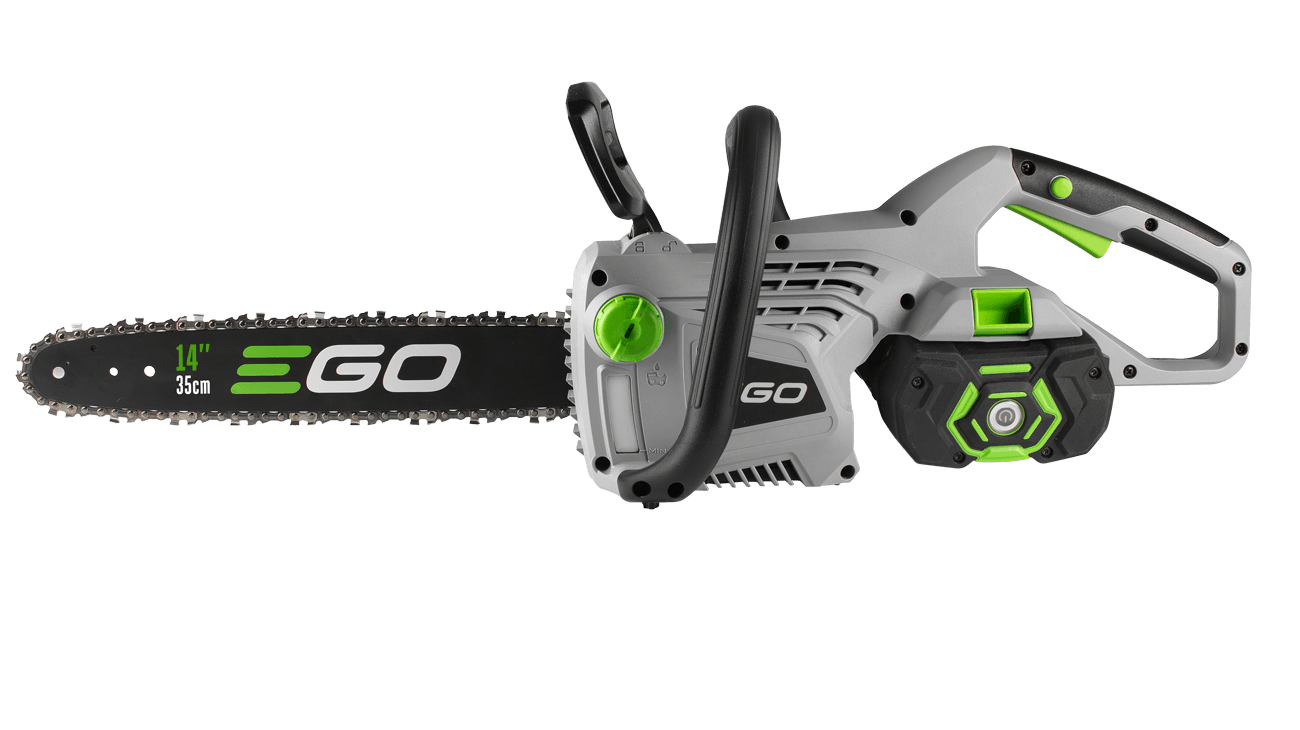 Frequently Asked Questions
Discussions
View and join in the discussions with our community of EGO customers. Check here for questions, ideas, problems, praise, articles, and announcements.
View All Discussions